Woes of the Morning Shift: Research in the time of COVID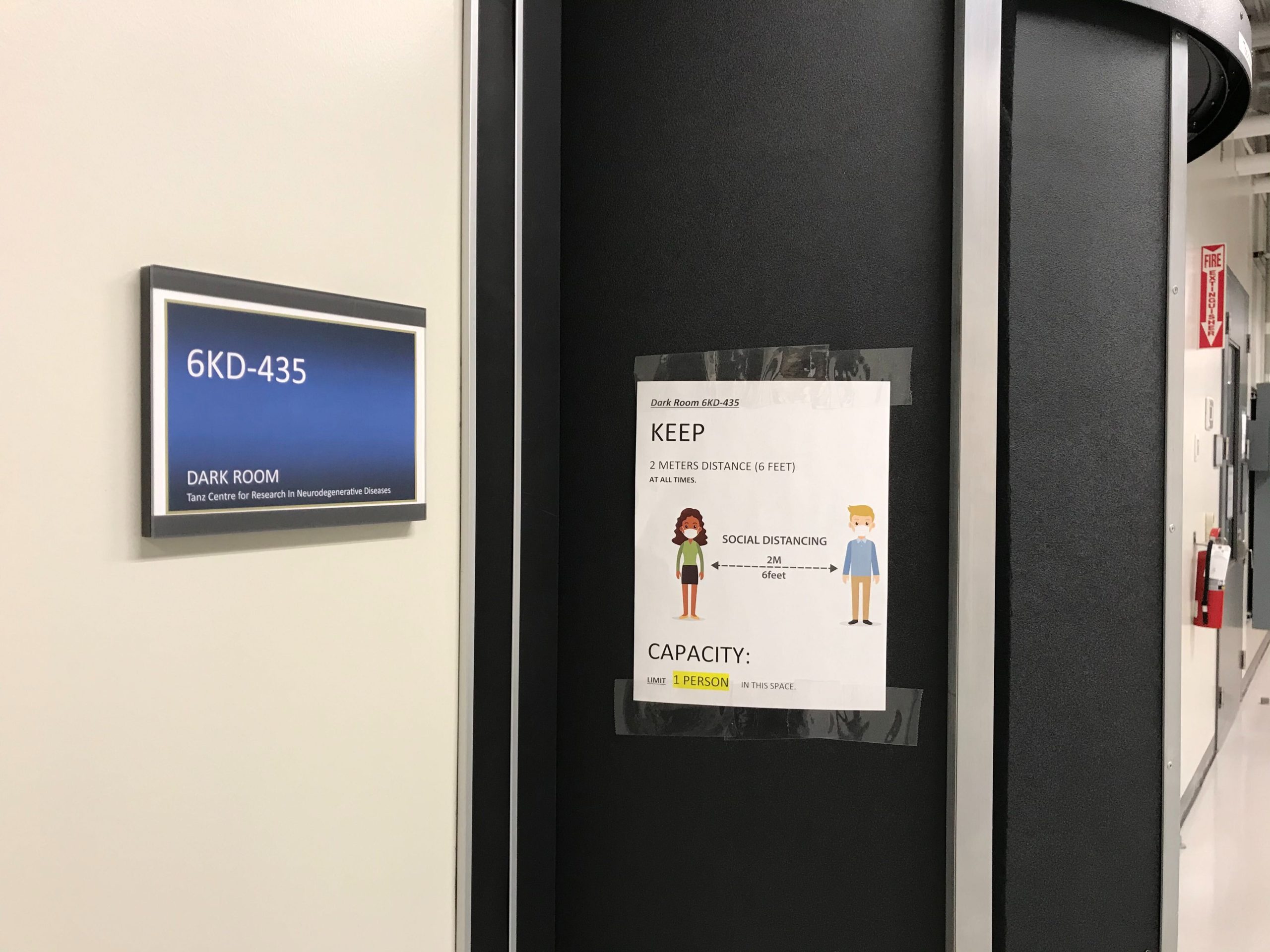 written by Raphaella So
After three months of COVID shutdowns, research labs reopened for non-essential work in June. To abide by social distancing rules, all researchers are grouped into shifts. For our building, the Krembil Discovery Tower, the morning shift is 7 am to 1 pm, and the afternoon shift is 2 pm to 8 pm. If we need an extra hour, the morning shift can arrive after 6 am, and the afternoon shift can leave before 9 pm. The rationale behind the shift system is to contact-trace and limit disease spread if one researcher is to be infected — worst case scenario, we only need to put half the centre under quarantine. Other smaller changes include undergoing screening downstairs, universal masking, and not being allowed to use microwaves and kettles in the lunch rooms.
To other occupations, working shorter hours every day with the same pay may sound great. For researchers, however, the shift system can be incredibly stressful as our chemical reactions and cell models simply do not care what hours we are allowed in the lab. Long experiments now have to start early (6 am) if they are less than seven hours long, or they have to be split into two days with the risk of sample degradation in between. Furthermore, to operate at a similar productivity as before COVID-19, one may need to run around dealing with two or three experiments at the same time, leading to missed mealtimes or necessary water breaks. In research, shortened work days do not mean a lighter workload – if we want to graduate on time, we have to condense our long and flexible workdays into six- or seven-hour shifts.
The stress is compounded by known loopholes in our shift system. In our building, entry times are tracked digitally by keycard tapping but exit times are self-reported on a sign-out sheet. Thus, the afternoon shift can theoretically stay long past their allotted time slot while easily avoiding detection. I have received urgent texts after 11 pm from lab neighbors asking for help with experiments – meaning that person had been working for over nine hours. Even if I do not feel like I am competing against other students, a supervisory committee member could see my progress as unsatisfactory if they are accustomed to the work produced by afternoon shift students with flexible working hours. Thus, I can only hope that the department would treat our low productivity during this pandemic with greater understanding and compassion.
Online social gatherings have also taken a hit with the shift system. With half the lab working mornings and half working afternoons, Zoom socials with the lab are no longer feasible within the work day. Moreover, my circadian rhythm has drastically changed to accommodate my morning wakeup time, making it physically difficult for me to socialize with friends after 9 pm, when everyone else is just getting off work for the day. Socializing is now limited to weekends – if at all.
That is not to say the morning shift does not have its perks. Being able to shamelessly walk out of work at 1 pm and have the whole afternoon to myself has been crucial in maintaining my mental health. I no longer have to feel guilty about skipping lab for "adulting" errands like going to the bank or the post office, as I can schedule them in the afternoon during other people's working hours. The neighbourhood supermarket line is also a lot shorter at 1:30 pm on weekdays than it is in the evenings. Moreover, it is a lot safer to walk 40 minutes to lab before 7 am than it is to walk home after 8 pm. Finally, with the lab microwave being out of service and my Cantonese stomach constantly craving hot meals, I have been purchasing takeout a lot more and have discovered new and affordable restaurants in Chinatown. I cannot fly home this Christmas, but at least I can enjoy authentic Chinese noodles, congee, and rice rolls when I go to lab. With how 2020 has been going, I will take any small victory I can get.
---
---
---